The health benefits of drinking fresh water daily have been well documented. Drinking 8 – 10 glasses of water a day helps us stay energised and alert – even minor dehydration can lead to lack of concentration, headaches, tiredness and irritability.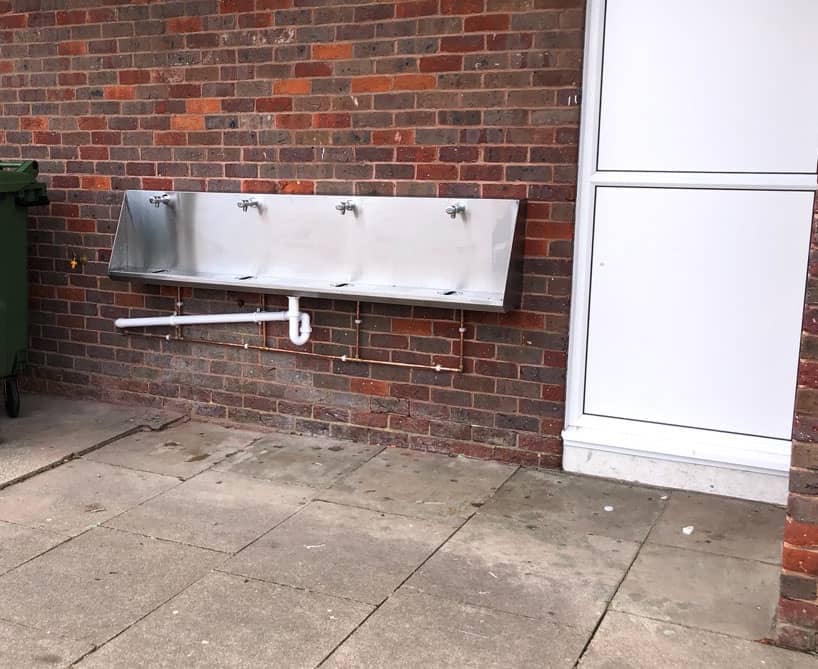 Providing a constant supply of easily accessible drinking water in school, either for drinking on the go (via a bubbler), or more commonly, refilling a reusable plastic or metal bottle, has now become the norm.
In the UK, we are lucky that the quality of our mains water is among the best in the world. So, in schools, the main decision is normally around how the water is made available (the type of unit) rather than whether it be chilled and filtered. 
There are many school water fountain and cooler options to suit different situations and budgets. At Cactus Water Systems we are always very happy to come to site to discuss the individual needs of the school and its situation and then provide a range of options. Once the choices have been made, we then arrange a full installation survey so there are no surprises at point of installation. We often work over the holiday periods to minimise teaching impact.
When thinking about choosing cold water dispensers for schools, there are a few considerations: 
Water source
One of the key considerations is the water source. In public buildings, there are occasions where the cold supply is not directly off the mains, and the water is stored in tanks. While this is fine for toilet use and handwashing, this water is not potable and therefore not suitable for drinking. In these cases, it is necessary to find the nearest mains water source and take the water supply directly off that supply. 
One size does not fit all
At a practical level, not all water dispensers will be suitable for all age groups. Several of our fountains are available in junior height, making them ideal for primary schools. The CWS DFBF 454 stands at 760mm so is ideal for children of primary age. It also has a recessed bottle filler which is proving very popular. 
The other options are wall mounted drinking water fountains, and here the possibilities are endless as the units can be set at any height required. Do, however, bear in mind that fountains need a wastewater outlet - so if you are planning on cutting into existing waste, the height you can set the units at will be determined by the waste outlet, as water can't go uphill. Having said that, on some types of units, it is possible to add a pumped waste facility - so do contact us if you think that may be needed for your application. 
Units are not large - on average they are about 350mm to 400mm square so don't take up much space. However, if there is insufficient floor space, there are other small water dispenser options. Very popular in small offices are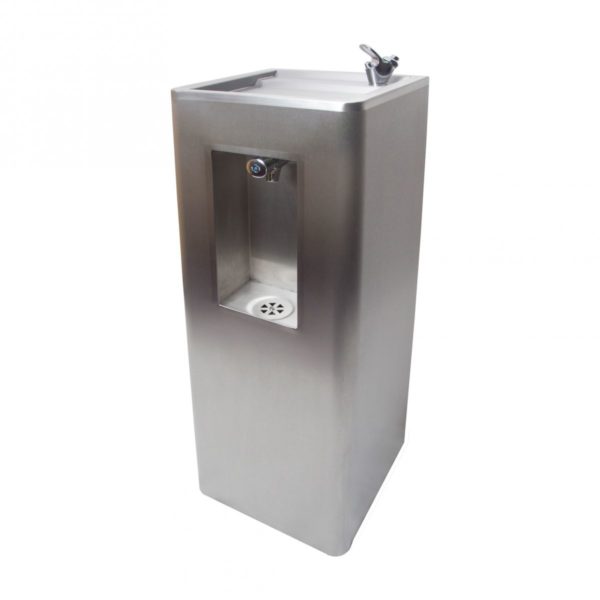 Managing risk and minimising maintenance
No matter how well-behaved pupils may be, accidents do happen, and it is best to install the most robust units possible. All our fountains are suitable for school use, but some have very useful features to minimise the risk of damage. Whilst fountains with swan necks for bottle filling are usually  fine in supervised areas, in unsupervised spaces where bottle filling is required, consider a unit that either has a recessed bottle filler such as the CWS DFBF 453 (no swan neck but a tap enclosed within a recess) or perhaps a bottle filling station such as the CWS BF 489. These units are very flexible in that they can be manufactured for single users up to 5 at a time, have variable widths between dispensers for smaller and larger children, and time release taps that automatically turn off.
Indoors or out
Providing a water supply outdoors is increasingly popular, and many units are built specifically for outdoor use. However, in this country, we can have severe winters, so do remember the risk of freezing.
Generally speaking, it is prudent to install the unit with an independent shut off valve, so the unit can be drained down before the temperature drops below freezing. Most bubblers have a plastic cartridge in the dispense head – very common, and whilst it is not expensive or complicated to replace the dispenser, draining down the unit before the temperature drops below freezing will avoid the cartridge splitting.
No access to drinking water
Although we would always recommend, where possible, 'plumbed-in' (directly off the mains) water fountains, there may be locations where it is just not possible to get a main water supply to. In these situations, we have a full range of bottled water coolers available to rent, which includes maintenance of the cooler and regular deliveries of 19ltr water bottles. 
Don't forget the staff room
Finally, don't forget the staff room. Even if space is at a premium, it may still be possible to fit a water cooler so teachers and staff can rehydrate between classes. Many units are designed specifically to refill bottles, and this can be done quickly in breaks. These units have the added benefit that the water will be chilled and can also be filtered if needed. 
Blog image