Boiling water, is boiling water – and there's nothing complicated about picking a unit? Well, there are fewer options to choose from, than with a water cooler, and if you're selecting a boiler for an office space – pre-planning will ensure the unit you select meets your needs. 
In this guide, we highlight what to consider before choosing an office water boiler unit. For more information or assistance contact us by calling 01580 211 648, and we'll be happy to help.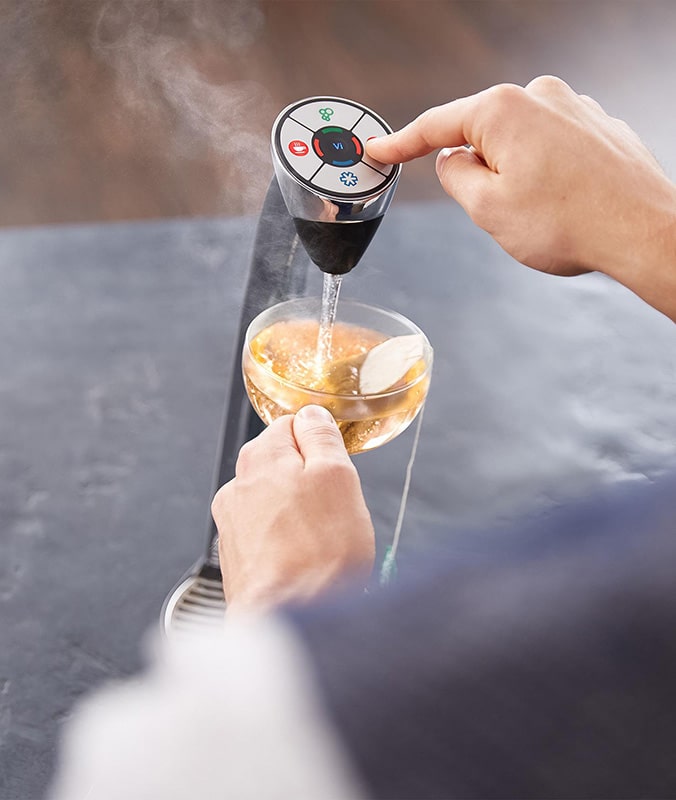 Unit Options 
Water boilers split into three basic types: 
Counter Top Water Boilers 
By far and away, counter top units are the most popular type of water boiler. They are straight forward to install, easy to maintain and are available in a variety of capacities to meet most needs. 
Wall Mounted Water Boilers 
Wall mounted water boilers are great where counter space is limited. They are usually positioned so the spout is over a sink, to allow for any drips. This type of unit needs to be hardwired by a qualified electrician during the installation process. 
Under Sink Water Boilers 
Under sink water boiler units, like the Vivreau Tap, are versatile and offer cold as well as boiling water. These units are suited to lower levels of use such as in reception areas or self-service hospitability environments. 
Some water coolers have a hot water function, but it's just that – hot water, which is between 86 – 92 degrees, not boiling. This temperature is fine for packet drinks and some instant coffees but is not great for any hot drink which needs to brew – namely tea. 
Some coolers, such as the CWS Arctic Star or the CWS Waterlogic 4 have a 'hot boost' function which delivers a limited amount of hot water. If a reasonable amount of boiling water is needed, a dedicated water boiler unit is the best solution. 
Units are not large - on average they are about 350mm to 400mm square so don't take up much space. However, if there is insufficient floor space, there are other small water dispenser options. Very popular in small offices are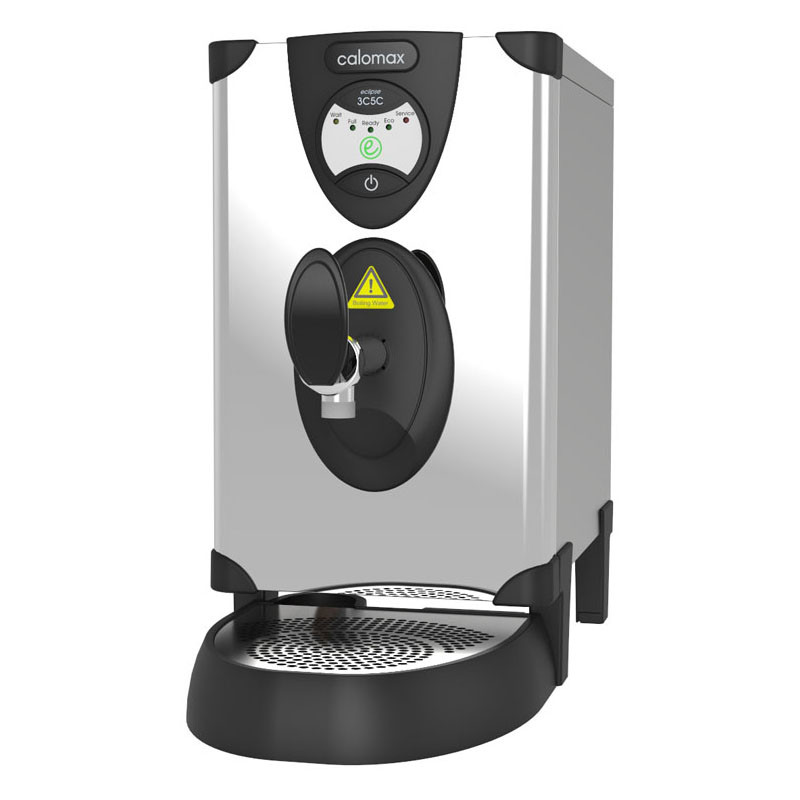 Location & Space
Counter top boilers come in different sizes and capacities. The point about size is important, particularly if the final location of the boiler will be on a kitchen counter which has cupboards above. 

Several units are designed to fit under kitchen cupboards, including one of our most popular products, the Calomax 3C5C – which is just 440mm tall. 
Capacity for Continuous Supply 
A continuous supply of boiling water is critical to keeping users happy, especially in busy office environments. 
If you want a boiler unit which can provide a continuous supply – consider two elements; the amount of water needed once the unit is up to temperature and the typical usage of the unit throughout the day. If there are likely to be peaks in demand, such as at lunchtimes, a higher capacity unit with a good initial draw off and ongoing capacity is worth the extra cost. 
So, while 'kettle time' might be brilliant for catching up with colleagues on the latest box sets or office politics - providing hot water via a specialist boiler will mean no waiting for a kettle to boil or being the unlucky soul who gets to find that the last user hasn't refilled it.  
Maintenance 
Most service issues with water boilers arise from scale build up on the element and probes within the unit. Before installing a boiler, it is always a good idea to check the hardness of the water – the local provider will have details on their website. If you are in a hard water area, invest in a high-quality scale filter. A good filter will reduce the build-up of limescale and, with regular maintenance, will help prevent service issues. 
Water boiler units, like any cooler, need regular maintenance, sanitation and a filter change every 6 months. It's also a good idea to have a unit cleaned by a specialist, off-site, where stronger cleaning agents can be used. Regular maintenance will improve the life of the machine, its time in service and the quality of the water dispensed. 
How We Can Help 
We supply a wide range of water systems – including boiler units, water coolers and drinking fountains. If you would like to learn more about any of the products we supply, or the services we provide contact us.
Blog image