CWS Arctic Star 55 Mains Fed Water Cooler
A sturdy and reliable mid-range, mains-fed water cooler complimented by a modern design and valuable additional features. This hot and cold cooler has a hot water booster button normally only found on more expensive units and an eco-light sensor to save up to 25% in electricity.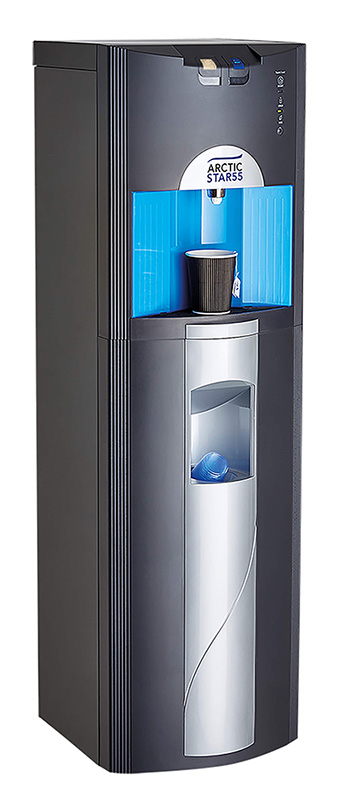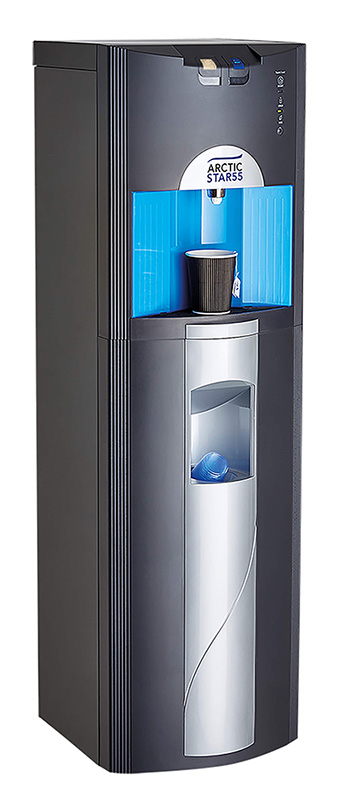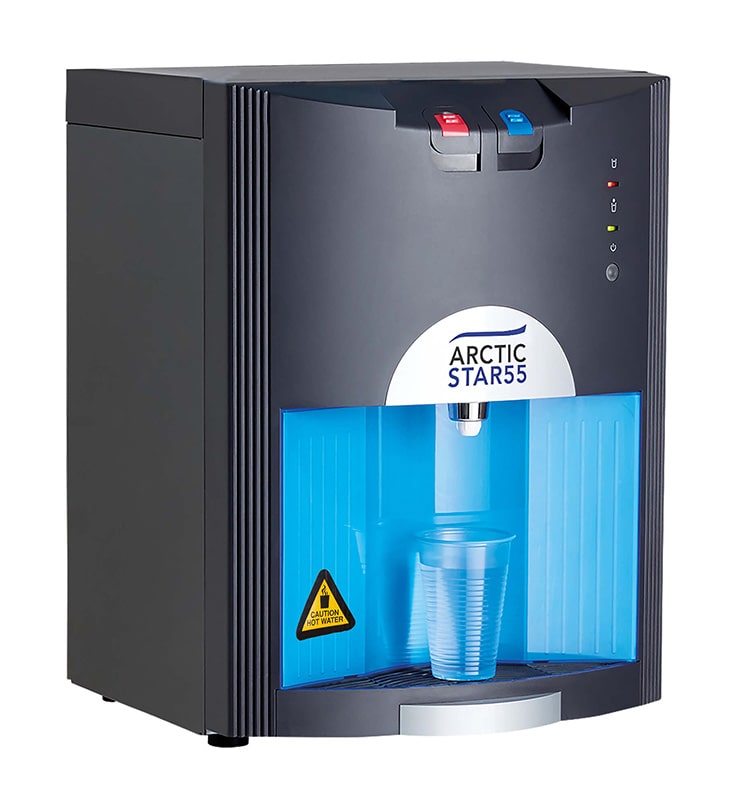 Features
Boosted hot - 95/96 C piping hot water – ideal for tea!
ECO sensor turns boiler off when office lights switched off saving up to 25% in electricity costs
Manual taps for excellent reliability and easy maintenance
Remote mechanical push buttons located away from dispensing area for greater hygiene
16 cm dispense height from tap to tray
Integrated cup holder (floor standing units) - easy refilling of cups.
Available as
Floor Standing or Table Top
Ambient & Cold or Hot & Cold
Dimensions
Floor Standing:  H 1135mm W 340mm D 340mm
Table Top:  H 460mm, W 340mm, D 340mm
Performance data
Cold:   Stainless Steel 3 litre tank. 20 litres per hour. Thermostatically controlled 4 deg C – 12 deg C
Hot:   Stainless Steel 2 litre tank. 9 litres per hour. Thermostatically controlled to 87 and 92ºC plus boost to 95/96 ºC.
Power Supply:   220 Volt, 50/60 Hz. Provided with a 3-pin plug and 180 cm power cord