In a recent blog post we discussed the innovations in the world of water coolers, focusing on the introduction of a variety of hands free units. These types of units have been available for many years but have recently come into their own this year with a much heightened awareness of the need to minimise the spread of COVID-19 infection.
 
Hands free water cooler units tend to be more expensive as they offer a range of benefits above and beyond standard water coolers.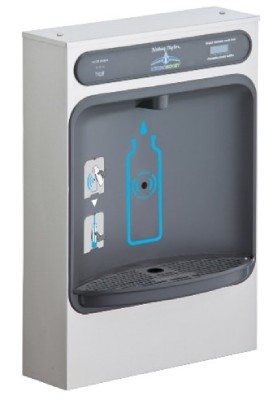 The benefits of hands free water coolers 
Minimise the risk of infection 
Most obviously, and at the forefront of everybody's mind at the moment, is helping to reduce the risk of infection from the ongoing pandemic. By installing and using a water cooler which can be used without contact, you are helping to stop the spread of COVID-19, and other bugs, colds and flu. 
Minimise the need for single-use plastics
Bottle filling stations, drinking fountains and water coolers play a key role in the fight against single-use plastics. In the past, we have covered the issue of single-use water bottle plastic, and how bottle filling stations and water fountains are helping to reverse that tide. 
More inclusive water coolers
As there is no need to touch the machine these units are far more inclusive. As long as the user is within arm's reach of the machine, it's possible to place a bottle underneath the tap for a quick and easy refill – making it easier for those in a wheelchair, with walking aids or a visual impairment to access drinking water.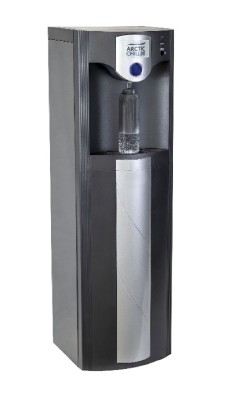 Easier to maintain 
From a maintenance perspective, there is a very important additional benefit of the contactless bottle filling station in that without pushbuttons and swan neck taps, they are significantly easier to maintain in a public space. With fewer moving parts these units are simple to maintain with a wipe down of antibacterial cleaner and no need for intensive specialist equipment
Less water wastage 
One of the less obvious benefits is that as the water supply is automatically cut off on a timer to reduce the risk of bottles being overfilled, this means that less water is going to waste and lowering the cost of water supply.
Less prone to vandalism 
These units are also less prone to vandalism as there are few external moving parts to break off and because of the automatic shut off, there is much less likelihood of deliberate flooding. 
So, whilst there is a very obvious and understandable move towards contact free water coolers, and a contact free culture in general, it's safe to say that the move is for a very good reason, and in most cases, contactless makes more sense.
 
Blog image