Much has been written about the seismic change in consumer buying habits since the beginning of the COVID-19 pandemic. There would appear to be a reprioritisation of what would be considered essential including a swap of the checkout line for online shopping (if you can book a slot).
During the pandemic, certain sectors have seen a huge rise in purchase levels including vitamins and supplements, hair colouration and coffee - whereas makeup and sun care have dropped by over 25%.
Consumer attitudes are changing
Unsurprisingly, our attitude to hygiene has changed significantly and this is evidenced by the huge growth in the sale of household cleaning and disinfectant products. In a recent study by JPMorgan, they have identified that "Hygiene and health are two factors that customers will continue to be focused on. All household cleaners and hand sanitisers, soaps, cleaning gels are at the top of a consumers shopping list. Overall, consumers want very high standards of hygiene".
Are we putting household cleaners and hand sanitisers to good use?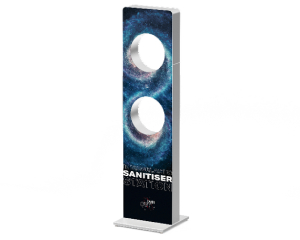 Well, it certainly seems that our habits at home have changed. People are much more concerned with the germs that cover their mobile phones - these now being wiped down with alcohol wipes, people stopping wearing their outdoor shoes in the home but perhaps the most useful habit the pandemic has taught us, which apparently none of us especially men were doing before all of this, is to wash our hands.
What does this mean for the hand sanitising and water cooler industries?
Water coolers have adapted remarkably quickly after a period of very limited innovation with responses ranging from the introduction of extremely effective antibacterial wipes for the regular wiping down of water coolers, the addition of disposable plastic covers for the machine controls through to the introduction of foot-operated as well as gesture-controlled units to remove any type of contact.
On the very limited occasions we do leave home, the provision of hand sanitisation has been met in many different ways. The most obvious of these being the bottle of hand sanitising gel at the entrance of premises and perhaps some antibacterial spray to wipe down the supermarket when out for your weekly shop.
However, none of these approaches speaks particularly highly of the importance that organisations take in the provision of hand sanitising for colleagues, visitors and customers alike and it's great to see more stylish whilst functional units such as the CWS X4 or X5 touchless hand sanitising stations becoming available. Clearly, hand sanitisation is going to be a key part of our social and work interaction going forward and it is great to see that there are more professional solutions becoming available.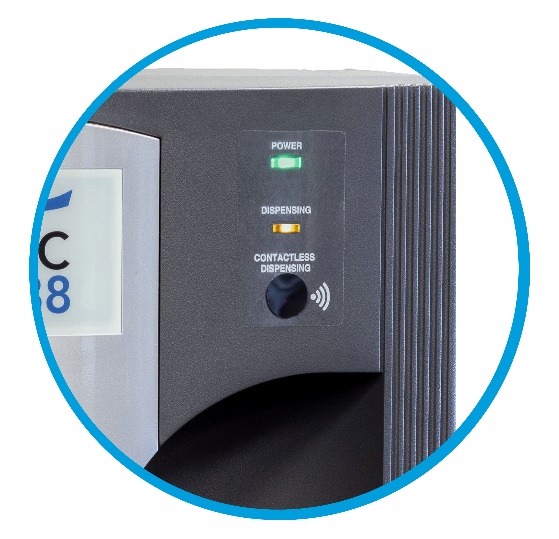 How do contactless water bottle fillers help stop the spread of infection?
As we know the virus is spread through contact with contaminated surfaces as well as inhaling infected respiratory droplets and this has understandably changed our view and approach to 'shared' equipment. We seem to have taken a different attitude to the simple actions we never really thought twice about such as pressing lift button, holding handrails, turning a blind eye as our children lick play equipment through to the use of water coolers. It is absolutely essential that we continue to provide water in schools, offices and public places particularly hospitals - and that's where contactless water coolers have come in.
Sensor operated bottle fillers where you no longer have to touch controls to use them is an extremely useful tool in reducing contact contamination. Whether they be contactless bottle fillers where you place a bottle underneath the tap and a timed water stream begins or perhaps a unit similar to the Arctic Chill 88 CL where you hold the Cup under the unit and gesture with your hand in front of it, both these solutions enable you to refill your cup or bottle and continue about your business never having touched any part of the unit.
So much has happened since the first cases of COVID-19 were reported in the UK and it does seem to have introduced significant change in attitudes and habits towards hygiene. These are more than likely here to stay and it is good to see the water cooler and hand sanitising industry has responded so effectively to these changes.
Blog image