CWS Slimline/Slimline Plus
These compact, robust and practical water fountains use coil on coil technology where water is chilled on demand making them efficient and cost effective products. There is also no storage tank where bacteria could build up, making them more hygienic.
There are two capacities: the Slimline can dispense up to 24 litres of chilled drinking water an hour, while the Slimline Plus can dispense up to 30 litres per hour.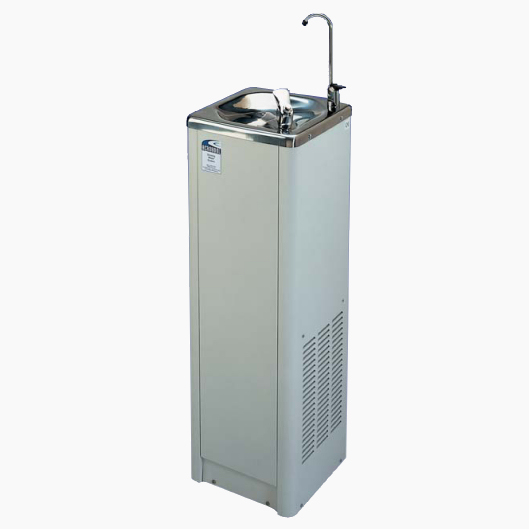 Features
Environmentally friendly CFC-free, Refrigerant R134a
Highly durable steel construction
Can be secured to a wall
UK manufactured
Low maintenance
KIWA approved
Performance data
Produces up to 24 litres of chilled drinking water per hour (CWS Slimline)
Produces up to 30 litres of chilled drinking water per hour (Slimline Plus)