CWS Vivreau tap
The Vivreau Vi-Tap is a stylish counter top tap with chrome finish and illuminated sensor. The unit can dispense filtered, chilled, still and sparkling water as well as boiling water and has an integrated drain. The tank (s) and filters fit in a standard 600 mm cupboard, usually directly below the tap .  Ideal for use with office tea and coffee pots as well as sports bottles and cups, this dispenser is well suited to the office staff-room, executive office, or high-end customer reception area.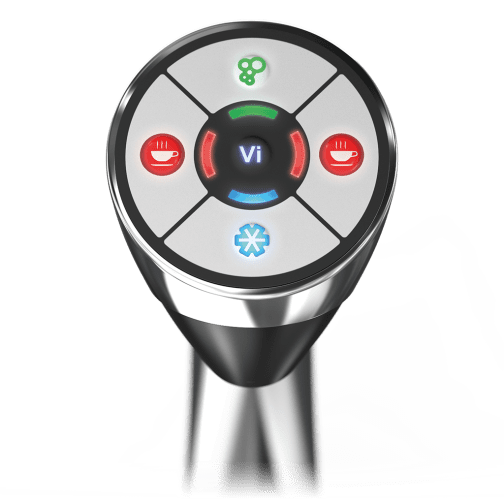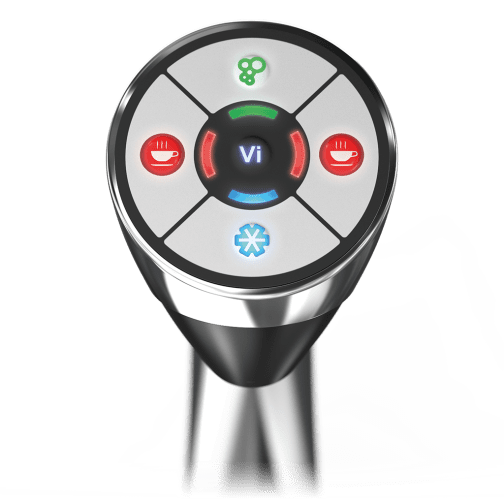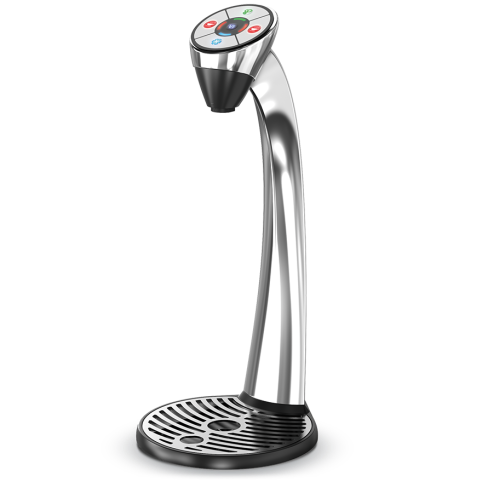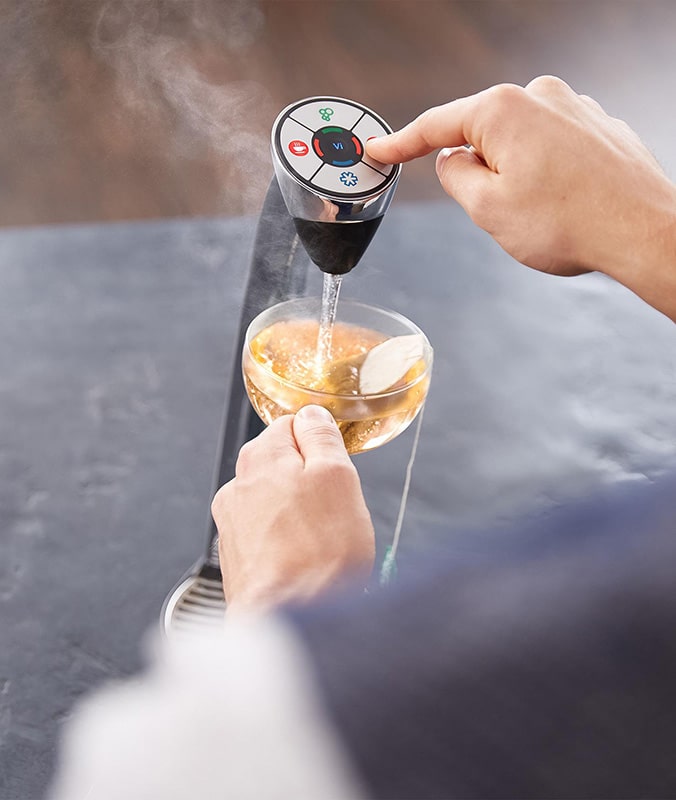 Features
Mains-fed water system
Dispenses purified boiling water, as well as still and sparkling chilled water, at the touch of a button
Energy-efficient sleep mode
Stainless-steel removable drip tray
Splash-free dispensing
Plumbed to waste
Available with a power saving option to reduce electricity consumption
High performance ice bank refrigeration system
Waste container with auto cut-off and alarm if waste provision not available
Removable dispense nozzle for improved hygiene
Brita descaling filter fitted as standard
Available as
Vi2 – chilled and sparkling
Vi2H – chilled, sparkling and hot
Dimensions
Dispensing height: 245 mm.  All other parts fit under counter in 600 mm cupboard
Performance data
The high-spec boiler dispenses three to four cups of water (up to 97degC) per minute while the ice bank refrigeration system has a cooling capacity of 60 litres of chilled water per hour with a maximum flow rate of 2 litres/min.