CWS Arctic Revolution 70
A really great piece of design: a compact water dispenser perfect for the modern office that occupies only a small footprint so ideal where space is tight. Married to a high dispense area, the units is perfect for large mugs and sports bottles.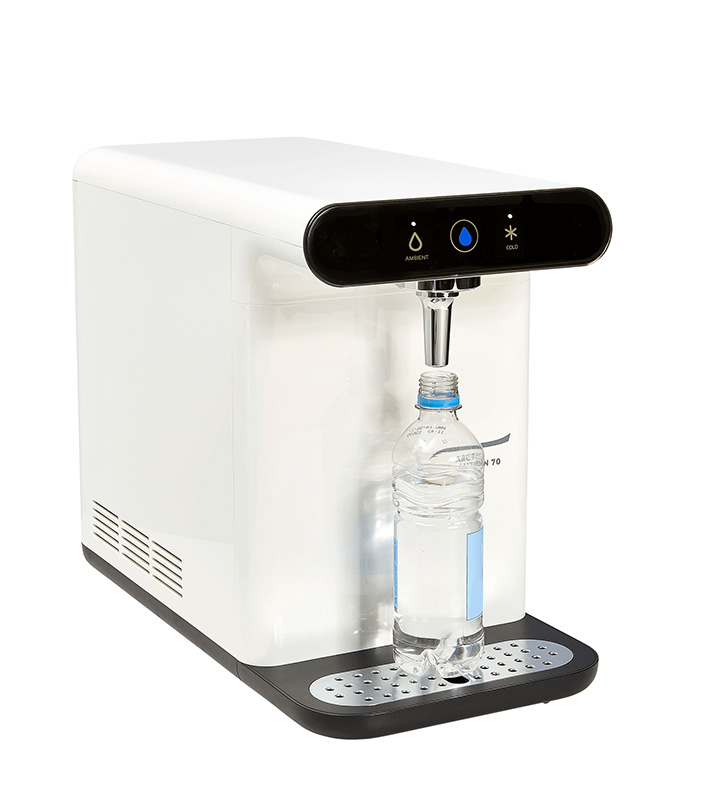 Features
Touch pad buttons to dispense water
Easy access to fill bottles – 21 cm dispense height from tap to tray
Small footprint makes it ideal for small workspaces and under overhanging cupboards
Easy access for filter installation and replacement
Wipe clean surfaces
LEDs on front panel.
Dimensions
Table top:  H 370mm W 240mm D 488mm
Performance data
Direct Chill 
Chilled temperature:   10 litres at 4 deg C – 10 deg C per hour
Power Supply:   220 Volt, 50/60 Hz. Provided with a 3-pin plug and power cord